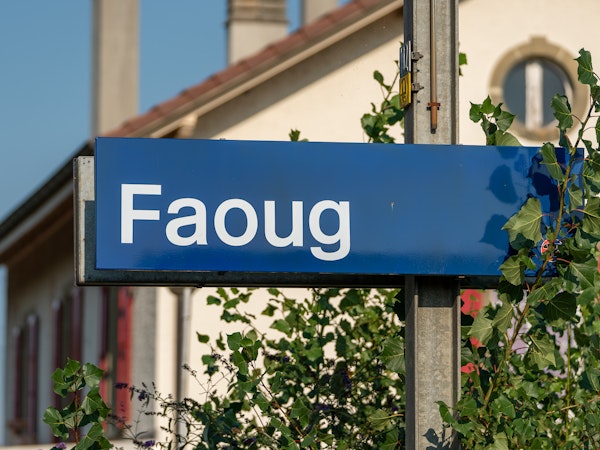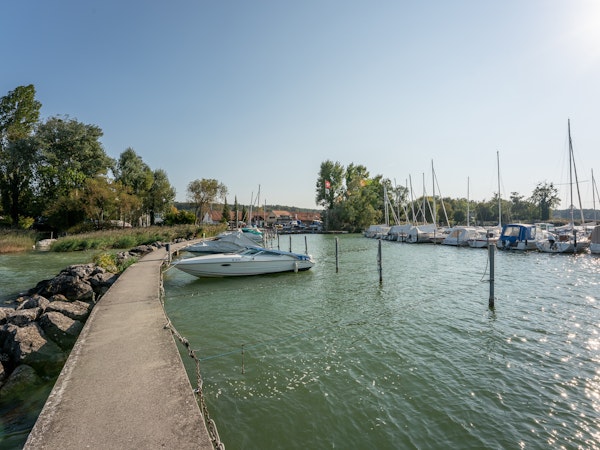 FAOUG: CLOSE TO THE TOWN BUT EMBEDDED IN NATURE
With just 904 inhabitants, the picturesque locality of Faoug lies on the Southern shore of idyllic Lake Murten in the French-speaking Swiss Canton of Vaud. It is part of the Geneva-Lausanne metropolitan area. Lake Murten region is a popular destination for relaxing local excursions with a wide range of leisure opportunities and traditional culinary delicacies. Around Lake Murten, fascinating hiking trails wend their way through the peaceful vineyard landscape.

The locality is within easy reach of Bern, Fribourg and Lausanne, the cantonal capital. Faoug is on the A1 motorway. At the heart of the village, a suburban railway station is served by two lines. The locality has its own "Faoug débarcadère" ferry terminal with a landing stage and small bathing beach with an adjoining children's playground.

Faoug charms its residents and visitors alike as an ideal place to get away from it all.